Hi everyone, Geraldine here! Today I'm sharing how I created this hybrid page; half my work was done in Photoshop, and the other half with paper and glue! Everything you see here was from the digital kit- even that painted star stamp!
Step 1 / I created my page in
Photoshop.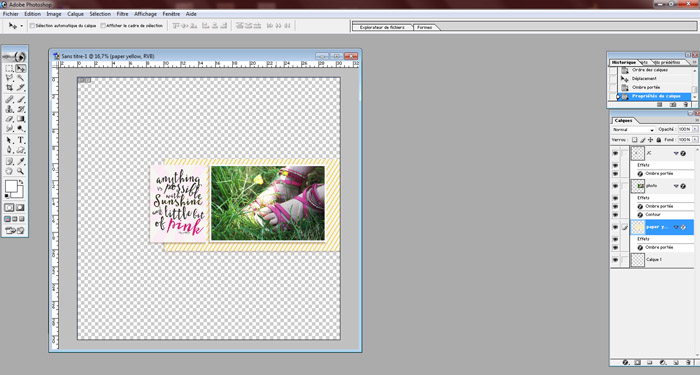 2/ Next, I took it all apart, meaning,
I copied and pasted all elements on a new document to print out.
3/
I added star brush on my photo, and on the Journal Card and on the yellow paper.
I merged star brush layout with each element to have the same visual in
Photoshop
and on my printed final paper.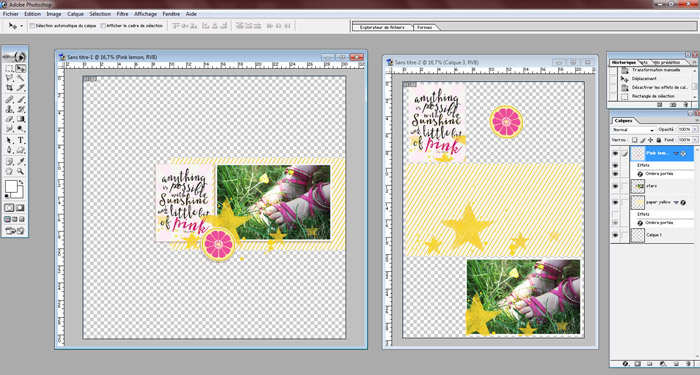 I pasted my photo on another document because I wanted print it on photo paper and not on classic white paper. My photo was printed with stars.
I did not use shadows under elements that I want print for a better printing and to make easier the cut-out.
I added several other elements from the kit to complete my hybrid layout. I don't know if I will need these elements. But I prefer to print them, just in case.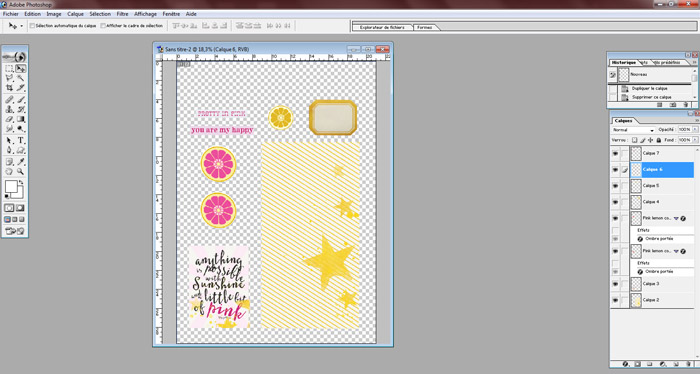 4/ I printed my photo on photo paper and my A4 document on card stock.
Pretty easy, right? Finally, here are the supplies I gathered to create my hybrid page :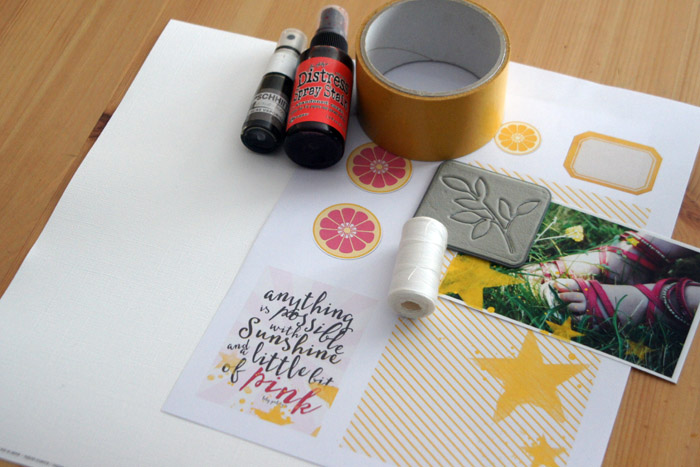 White scrapbooking paper, black and pink spray inks, double face scotch, leaves pattern (dies to use with my cutting machine : cuttlebug), white wire,
5/ Before to glue all elements, I added some touch of black and pink inks on my background.
I cut all elements and I gather them on my scrapbooking white paper (format 12 x 12)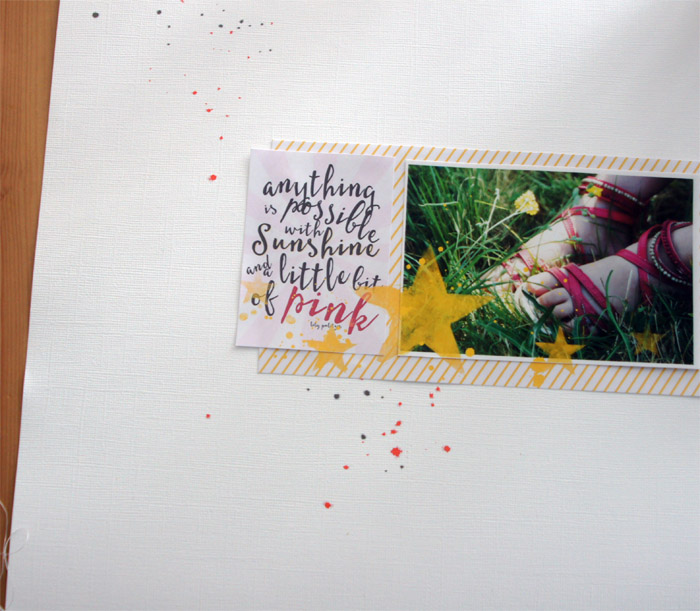 I added leaves pattern under pink lemon and a white wire.
I used 3D foam to glue pink lemon.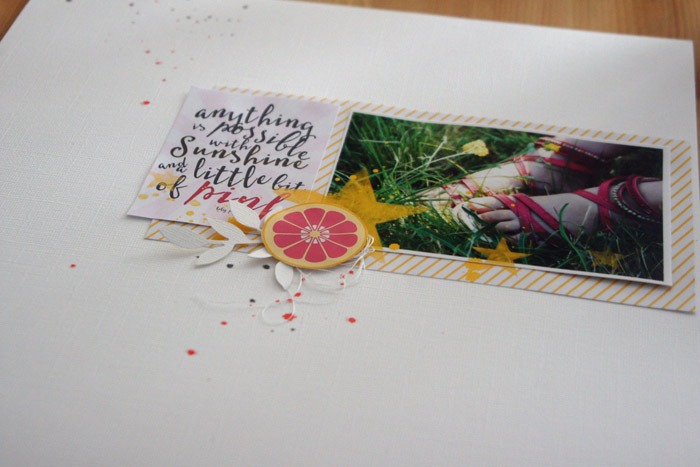 6/ I completed my layout with a yellow lemon
And that's it! My layout is done!