Hi Everyone! Can you believe March is coming to a close?  The year is flying by already. With Month of Challenges, the new Create Crate and so many happenings there are loads of pretty pages in the Forever Joy Gallery at the Pad! Today, I'm going to show you a few layouts that caught my eye!
The simplicity of the page, yet the depth that it gives to the night really amazed me. I really like the photo and how you can see the photographer, and the subject. Usually a photo is one or the other, so I think that perspective was very interesting! I love the way it is all connected and the simple notation for the journaling! Just beautiful!
This page used Stargazer by Forever Joy and Studio Basic.  See layout for other credits.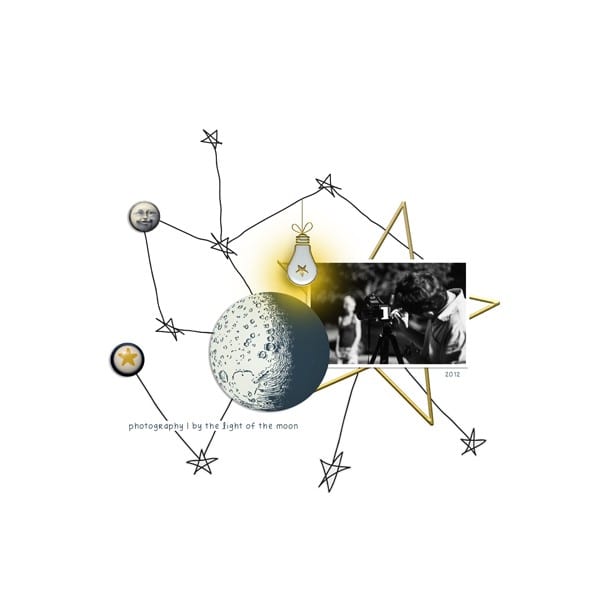 The wings stand out immediately to me, especially against the kraft background, even as a thumbnail size! The browns, cremes, and pop of yellow create a warm and inviting page, begging to be looked at closer. With the combination of texture, paint and the the pretty elements it really stands out to me! A beautiful moment scrapped!
This page uses Petticoat Rose by Forever Joy and Amber LaBau Designs. See layout for other credits.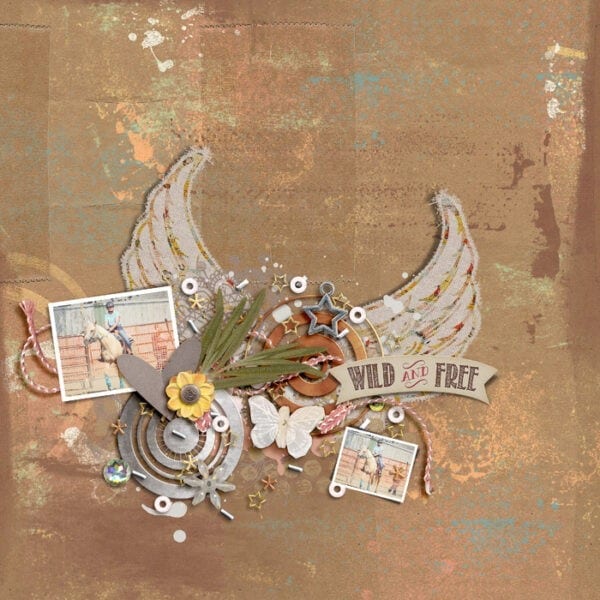 The blocking drew me in, plus all those family photos and bold colors make you want to look closer! The little details that you see, and the flowers look amazing! What a perfect way to use the journal cards! Check out the bottom picture with the perfect captioned word art. Just perfection and a super wonderful photoshoot documented!
This layout uses My Type by Forever Joy Designs and the My Type Journal Cards. See layout for other credits.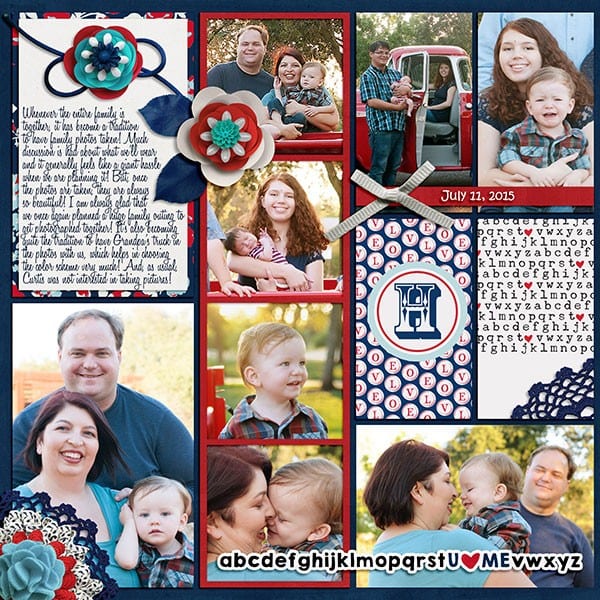 A photoless page about personal accomplishments. That in itself if a beautiful layout! I know for me, it's sometimes hard to scrap about me, and then to list some wonderful things that I have accomplished would be tough. We tend to dwell on the bad, and looking at all that was good is wonderful! The shapes, and how each blessing is on it's own is a clever idea! The coloring really works well, and the elements are perfect!
This layout uses Blessings by Forever Joy Designs. See layout for further credits.
I hope you've enjoyed seeing a few of the pretty layouts in the Forever Joy Gallery over at The Lilypad! Keep adding yours, and maybe we will spotlight it out here soon!
Find the joy in your scrapping!
Jenn | jk703