So, here's the deal. I work from home. At a desk. pretty much alone for most of the day.  Typically I will be in boyfriend jeans, flats and a cotton top of sorts, nude gloss, mascara and a little bling.  I have found that I am most productive in my workday if I am dressed- including shoes. But- that being said, I am pretty low key- and if I venture into a silk blouse or red lipstick, everyone who sees me asks, where are you going? Kinda awkward when it's really just to get some photo paper at Staples.
When this year started- I read Mari Kondo's Life Changing Magic of Tidying Up
 and it was a real game changer for me. (Actually, so much so that I will definitely need to write a more in depth post about the lessons learned and kept 8 months in.) Long story short- during the process, I seriously paired down my closet and wardrobe and kept only those things that I truly love wearing. I also realized I was in a bit of a wardrobe rut- and needed to shake up my closet beyond denim, navy, black and grey.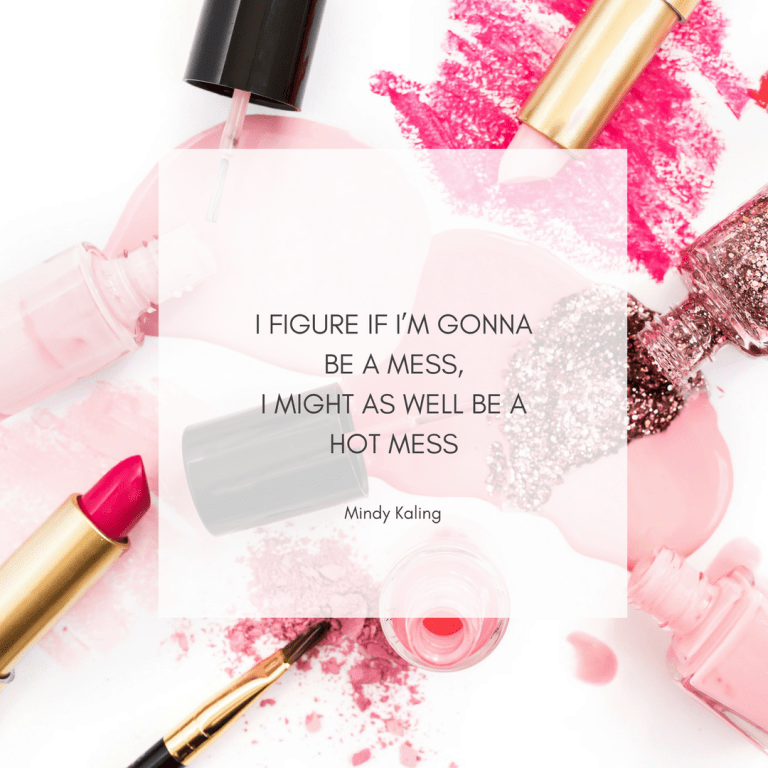 Being a Pinterest addict, of course I came across Stitch Fix.  Then my sister tried it- then it was on TV- and it seemed as if the universe was demanding I try something new when selecting items for my closet.
But- here's a secret about me.  I am an uber-frugal shopper. Like- if there's no sale- mama ain't going in. And- I live in NYC- so shopping is my sport of choice. And I hold records in power-outlet sale shopping. So- why would I put down 20 bucks to have someone else shop for me- especially when I love doing it myself?
 I pretty much shop at the same stores: Loft, Gap, Old Navy and an occasional online splurge at a specialty shop- but that translates to having a closet full of pretty much the same style.
I loath shopping department stores– so finding new styles outside my tried and true stores is not easy for me.
Finding a really good pair of jeans is really really hard for me. For now, Gap Girlfriends are my go-to, but again- that makes for a uniform, and not really a wardrobe.
It's hard to take the time for a me-day of shopping. You know the drill- there's never enough time- and it feels a little selfish for me to say, hey! Mom needs some jeans that make her but look smaller- so, no football practice today- I'm going to the mall! 
So, I took a chance and ordered my first Stitch Fix. In case you don't know- Here's How Stitch Fix works:
1. Sign up for a Stitch Fix account.
2. Fill out your style profile. You'll give very specific details on sizes you wear, styles you like, colors you like, types of clothes you like, and what types of clothing you are specifically looking for (more casual, all business, a mix of both, etc.) You can be very detailed in your descriptions and even share a Pinterest board with them to give Stitch Fix some ideas of your tastes in clothing.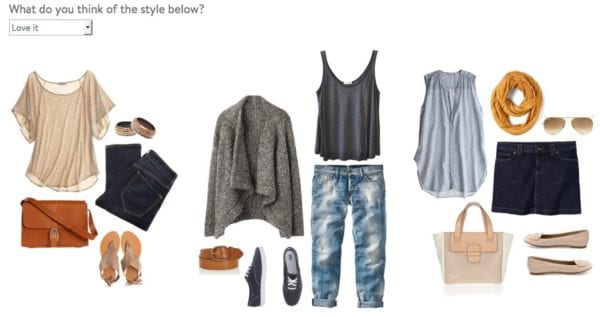 3. Go to checkout and pay a $20 styling fee (this is reimbursed if you choose to keep any of the clothes).
4. One of the Stitch Fix stylists will take your style profile, sizes, and preferences and put together a box of clothing based upon what they think you'll like and what they think will work well for you.
5. They'll send you this box in the mail. You'll have a few days to go through the box, try on the clothes, and then choose to keep any that you liked and ship back any that didn't work (they provide a postage-paid envelope for you to use).
Here's what happened- and what I learned.  My first Fix seemed awesome- but absolutely nothing looked good on me.  While some of the fault was on me for choosing "BoHo" as a style preference- really? that was a bit too much of a style jump-  I had also asked for no paisleys- classic and Preppy. And- most importantly, I begged my stylist to look at my Pinboard
Here's what I got:
Yep. Paisleys, sexy tops with cold shoulders and very clingy clothes. Not me at all- and no where near what I had asked for. So I was unhappy and figured- this is a bust and now I'm out 20 bucks.  But- here's the thing- when I filled out my survey and explained how and why I was disappointed-  Stitch Fix credited back my Styling fee and asked me to try again.
Two more times- I edited my Pinboard, and my requests- and two more times, it was all a big miss. One time they even sent me a flowery floral kimono  that, I am going to date myself here- reminded me of Mrs. Roper on Three's Company!
But- it was as if they understood more than I did, this was a process of fine tuning- and each time, my styling fee was waived for another shot at it.
Today was my 4th Stitch Fix- and I have to say, after getting a new Stylist (hello Whitney!) I believe we may finally be onto something.
Here's what I got:
The whole box came to $296- if I had purchased all 5 items I would get a 25% discount so that would take $74 dollars off- leaving a total of $222.  And- I didn't like all 5 pieces on me- the striped shirt was too clingy- the grey one was like on I already had, and the the cami will be packed away come September- so it killed me to loose the discount. Like seriously- killed me.
But- here's what made me smile. Those jeans…. those wonderful skinny jeans that were so pretty on, that gave me the butt of my former 20 year old self and that were crazy coo-coo comfortable on- were just too good to send back.  Yes- the price was beyond ridiculous- but- I reasoned- I typically spend a little more than half as much for jeans that are nice- why not splurge at get a pair I know will be a workhorse in my wardrobe?
And then- the shorts. Never in my life would I pay that money for a pair of shorts. But- they were the perfect fit- an amazing pattern like nothing I could buy in my favorite haunts and I know i would wear them over and over- into September even with my denim jacket or a light sweater.  They were about $20 more than I would typically pay- but, again- instead of getting a bunch of things I simply "like", I am now in the mindset of only adding things to my wardrobe that I love- and these- I loved. 
So- bottom line- I will give Stitch Fix another go- but here's how I'm doing it. It is too expensive for me to do every month. I just can't justify that for my lifestyle. I wont do Auto Fix.  So, instead, I have requested a Fix on Demand.  That means, when I would like to add something new to my wardrobe, say in the Fall, or for a party or the Holidays, I can add some ideas to my Pinboard- drop a note to my stylist and ask her to send me some new styles.  And- I have promised myself to pull back on retail therapy. It only fills my closet with clutter and "likes"- and takes from my budget for "loves."
*I'd love to hear about your experience with Stitch Fix and if you have any tips to share!  And, you should know that I have not been compensated by Stitch Fix- but if you do decide to click thru and sign up using the affiliate link I provided, I may get a credit from them, at no expense to you. My use of affiliate links does not influence my opinion or review of products however- nothing can get me to wear jeans that make my butt look big! 😉